YOU WILL NOT NEED ANYTHING ELSE
Grupo Calafat is a company with many lines of business that provide the 360º circuit with different services, one hundred percent comfort, from the organization of events, accommodation, marinas, nautical and leisure activities, catering and restaurant services.
Circuit de Calafat offers a bar/restaurant which is open when there is activity on the track. The restaurant is located in the Paddock, which makes it accessible for all participants, companions and visitors, with service of traditional Mediterranean cooking.
You have the possibility to reserve your breakfast, lunch or dinner. Don't hesitate to contact us for any other extra event: Open Bar, Coffee Break, Lunch, Brunch, Paella, Barbecue… We have wide Menus with different prices for these events, which can be adapted to your wishes and needs.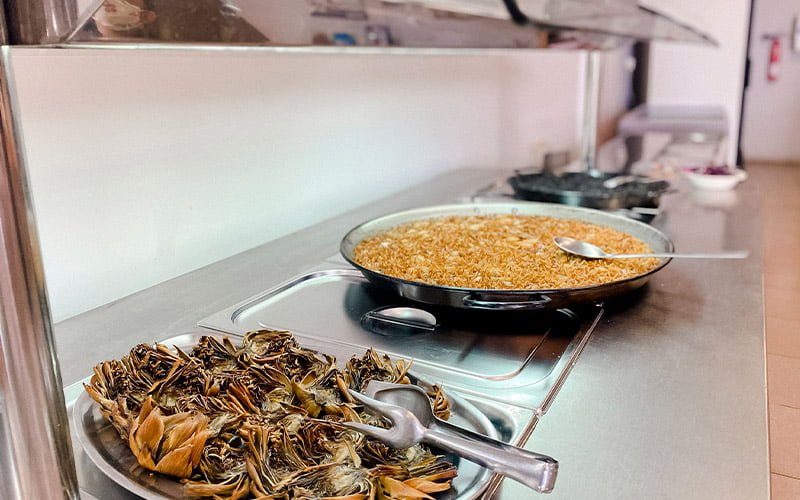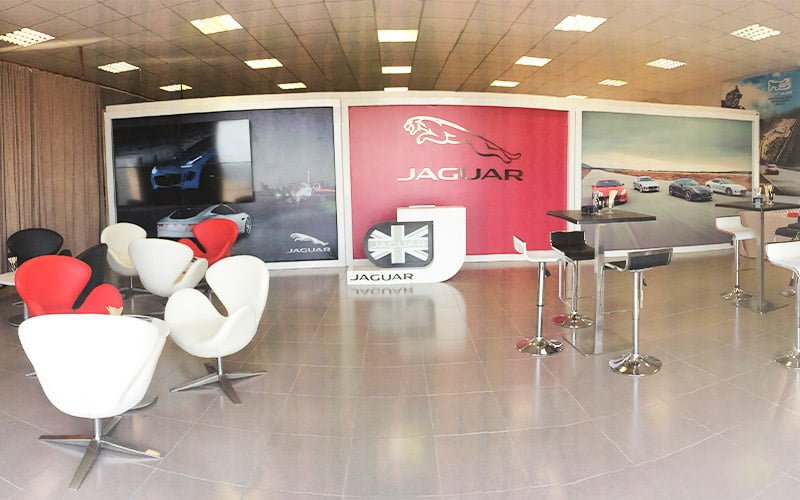 AREAS AND ROOMS FOR MEETINGS
At the Circuit we have various areas and rooms that are perfect for customized activities.
The School Building is located in a strategic point of the circuit with great views, It has two air-conditioned rooms with a video-projection service. The rooms can be personalized with all kinds of details to make the, suitable for all of your needs.
Less than 1km from the Circuit, we have a large 120m2 heated room with bathrooms, barbecue and the option of catering. It is on the seafront with direct views of Port Calafat, its boats and a magnificent beach are Ideal for meetings and company events. Parking and 24-hour security.
We have a necessary staff and the appropriate infrastructure for any kind of sportive and commercial event.
Besides helping you to choose the right hotel, flight reservations, car hiring, finding hostesses and auxiliary staff, etc. We offer competitive prices and personalized assistance for being our client
Of course, we can provide car and bike instructors, as well as facilities for our most demanding customers, through our Driving school.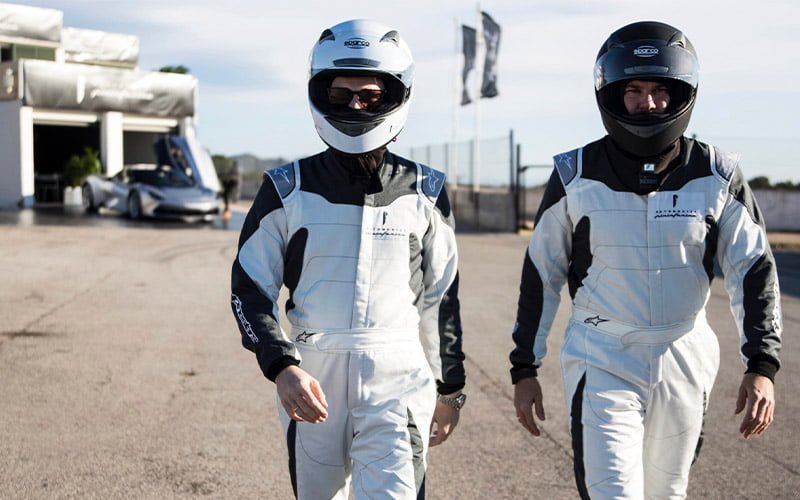 Circuit de Calafat has an easy and practical user-level timing system for all those who are curious to know what their best time or personal best is.
It is a simple and low-cost timekeeping system so that organizers and / or drivers, both of races and competitions, have at their disposal an affordable, accurate and accessible online timing service from any device.
On the other hand, we also have a competition timing service offered by Alkamel. This system is more complex and is used in races of the Catalan Automobile or Motorcycling Federation, national races and private Formula E tests or teams that come to test their prototypes.
Don't leave Circuit de Calafat without purchasing some of our merchandise.
We have several sizes and colors available in personalized articles with the logo and layout of the Circuit Calafat. Available in the same Paddock Bar