WALK THE HISTORY OF THE FIRST CIRCUIT IN CATALONIA
In 1974 Circuit de Calafat was inaugurated, the first permanent speed circuit in Catalonia, it was started by a group of drivers and motor enthusiasts together with the Calafat Group. The engineers, Jordi Xiol and Vicente Gilera, well-known in the motorsports field at the time with the collaboration of the Generalitat and the Regional Tarragona Government, designed an initial track of 2,500 m which was later –in 1987– enlarged to reach the current 3,250 m.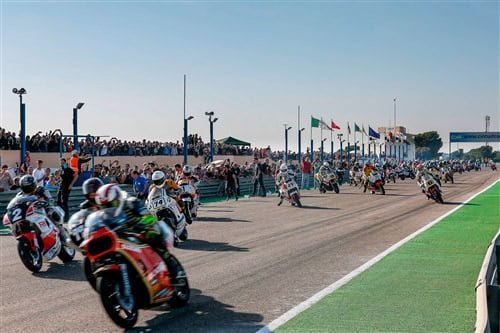 THE RACE TRACK THAT WITNESSED THE BEGINNING OF SITO PONS IS STILL RUNNING TODAY
Drivers such as Ángel Nieto, Aspar, Sito Pons, Joan Garriga, Carlos Cardús, Àlex Crivillé, Carlos Sainz and Pedro de la Rosa came to our circuit, we became the home of speed motorsports in Spain and Catalonia at the time.
A RACE TRACK ALSO HAS ITS OWN MOTOR: FANS
Just like all good stories, the story of Circuit de Calafat is long, with many twists and turns. It's the story of a track that has hosted unique and memorable competitions such as the Critérium and the Superprestigio Solo Moto, the Renault Cup or the Spanish Touring Car Championship Circuit Calafat. Competitions that laid the foundations of Spanish motorsports.
During its almost 48 years of life, Circuit de Calafat has positioned itself as one of the great permanent circuits with the best versatility in its category. Ideal for training, product tests, presentations, organization of events and experiences all thanks to the quality of its services and its abundance of facilities . In addition, its privileged location, facing the sea, and a few kilometers from Barcelona and Valencia, offers a multitude of options and makes it a great tourist attraction.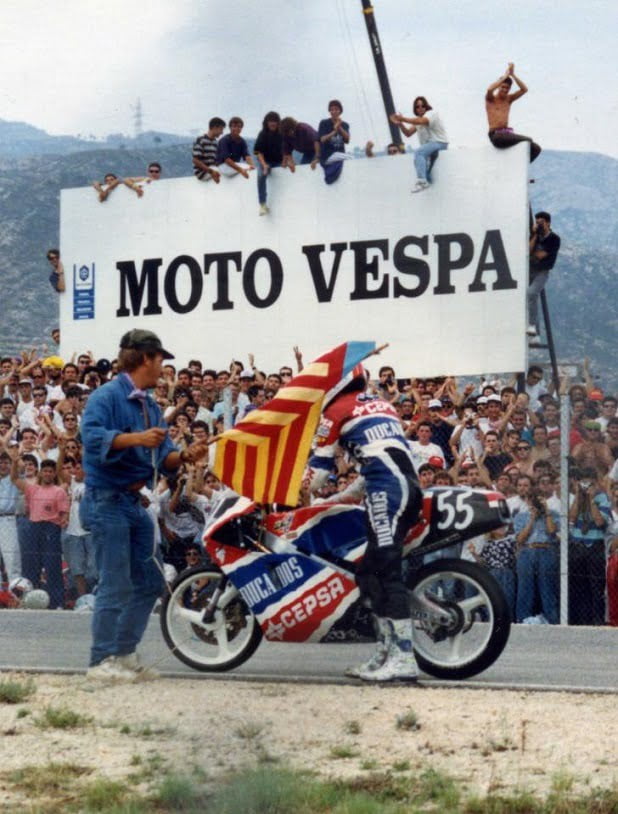 NEW ADDITIONS AT CIRCUIT DE CALAFAT
During its 48 years of history many improvements and changes have been made, Circuit de Calafat is always pursuing versatility as a facility for the motor and cycling world.
In 2009, the loopholes and pianos were asphalted and improved, making it a highly technical circuit, characterized by its winding course, which makes it especially fun. A speed track suitable for all Motorsport categories.
In 2012 the Circuit received homologation from the Catalan and Spanish Motorcycle Federation.
As of 2014, an ambitious project began to take shape by the hands of different brands and teams, Circuit de Calafat is prepared to provide for all of the different motorsport teams and drivers needs
Among the improvements, we can highlight that the loopholes have been increased, security measures have been updated, facilities have been renewed and upgraded, as well as its services. Finally, multiple variants have been added to the layout imitating urban layouts, perfect for Formula E, TCR and ETC.
These upgrades have born fruit and made Circuit de Calafat a reference for teams such as DS, Mercedes, Mahindra, Jaguar, Porsche, Pininfarina, Triumph, Ohlins, etc.
We cannot forget about the 770 m Drift track, which together with the school building means that Calafat has its own Driving School.
And even though these tough times including a global pandemic, in November 2020 the Rallycross, Rally and Autocross track opened, a 715m mixed asphalt and dirt circuit including a jump and joker lap. With the purpose of making Circuit de Calafat a 100% multipurpose facility.